Parish Church
The Church of The Annunciation of the Blessed Virgin Mary
The church, usually known as "St. Mary's", is part of the Cherwell Valley Benefice whose website can be consulted for details of services, etc. The times of the main services are also entered into this site's calendar.
History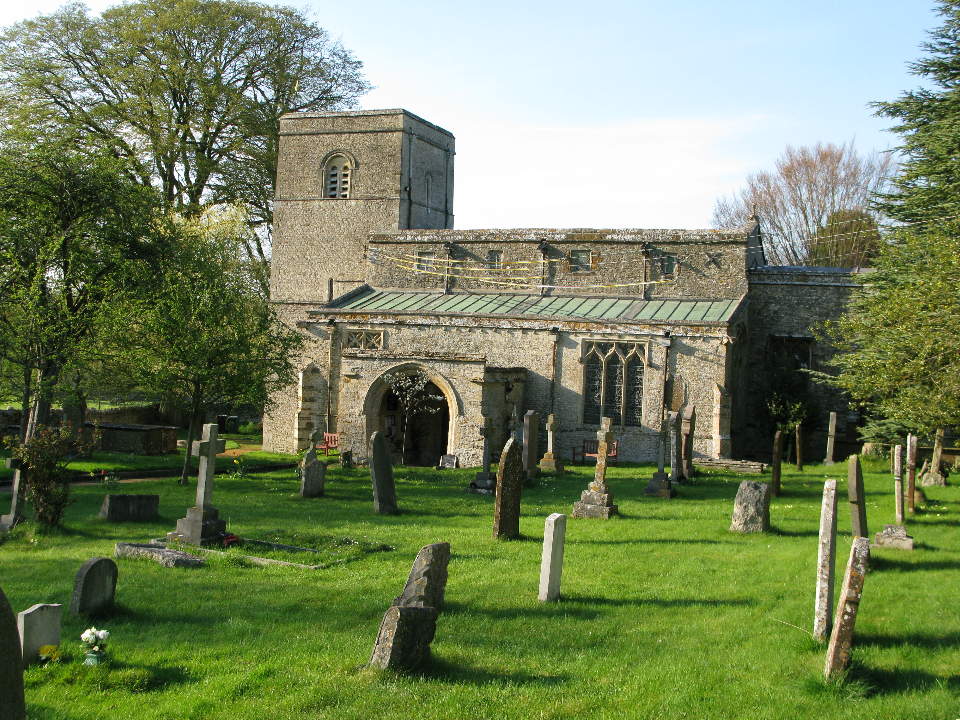 The earliest record of a burial at the church is dated 1161, indicating it was built by the Normans. Only parts of the tower and the north wall of the nave, remain from that period. There were restorations in the 13th and 15th centuries. The chancel and organ chamber were rebuilt in 1896 to designs of Bucknall and J N Comper. Ninian Comper was then a young man and this was one of earliest works. It was dedicated in 1897.

The west tower was restored in 1906. St. Mary's Church has six bells and a sanctus bell. Three of the bells date from the 17th century and were made by Henry Bagley. The wooden pulpit is l9th century and on the north wall there are remains of a wall painting of St. Christopher from the late 15th century.

In 1989 Colin Sanders generously donated a new electronic organ to the Church, Colin lived at Souldern Manor. The chancel was then altered to accommodate the new organ and changed again in 1992.