Souldern Platinum Jubilee Celebrations
Programme of Events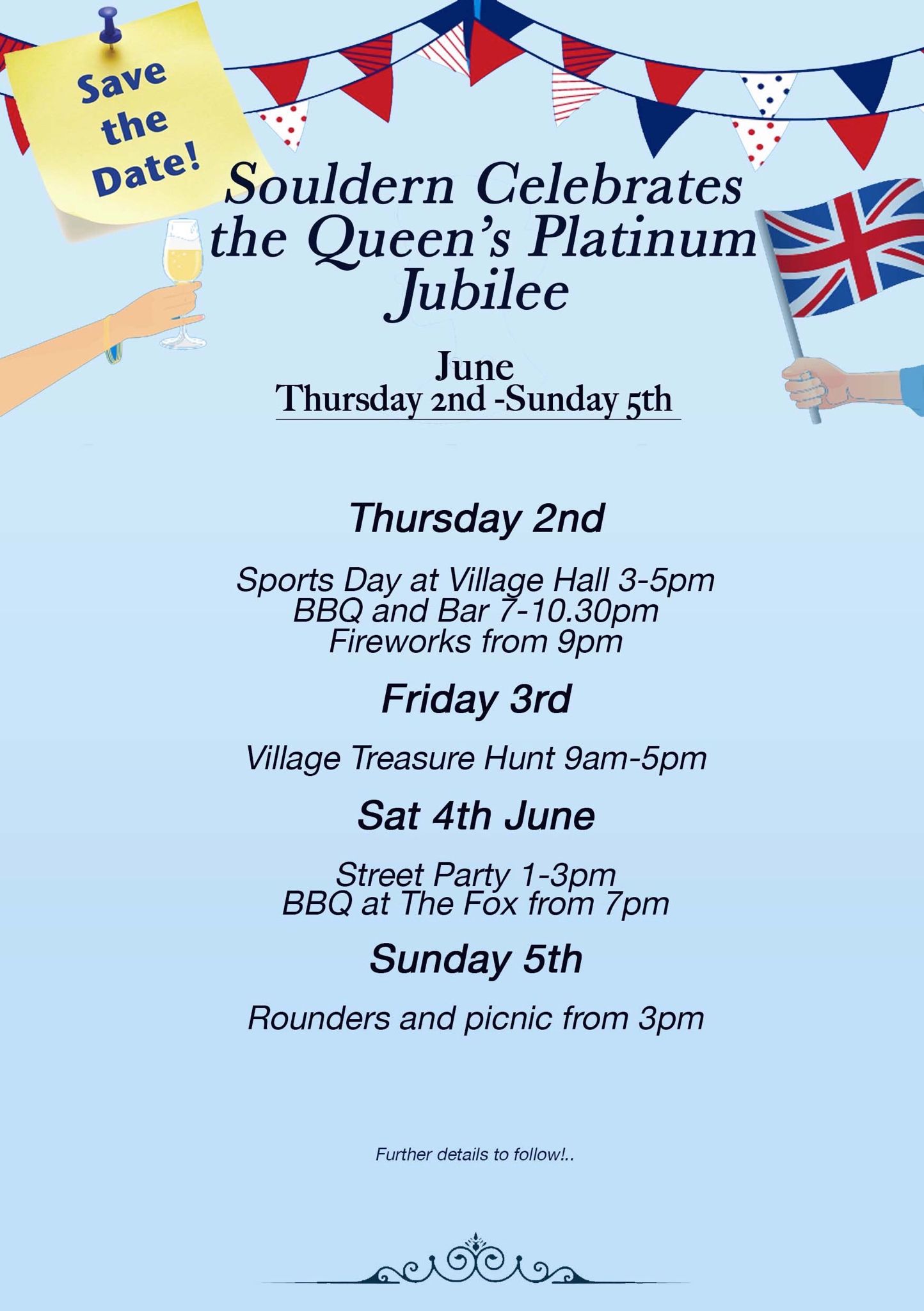 Photo Albums
If you stop a slideshow by clicking anywhere on the image, a link to the google photo album will be shown. Some of the images from the sports day are short video clips and may be viewed as videos in the photo album page.
Contributions to these albums are still welcome: Contact website@souldern.org.
Thursday
Sports, BBQ, Beacon and Fireworks.
Friday
Souldern Village Family Treasure Trail
Saturday
Street Party, BBQ at the Fox.
Sunday
The field was too wet for rounders so we finish with a "Jubilee Crown Over Souldern"
Other Anouncements