146th Anniversary
Souldern Chapel 146th Anniversary
On Sunday 21st June 2015, Souldern Chapel and Sunday School celebrated their 146th Anniversary with guest preacher Pastor Andy Wilcock from Sheffield.
In the afternoon the chapel was almost full as the Sunday School children celebrated with flowers, songs, recitations and musical solos. The eight pupils, Matthew Carlisle, Lydia Glennon, Scott Jones, Sophia Large, William and Sophie Noble, and Imogen and Ned Curry had worked hard to prepare and they gave an impressive performance. The Sunday School is led by Mrs Audrey Westbury who has been the teacher for the past 73 years (half of the total 146 years) and before that was a pupil herself for 10 years! She was thanked for her continued hard work and given flowers and a card by the children.
The service was followed by a fantastic tea served in the school room and grateful thanks go to all those who contributed to the lovely spread of food. The flowers were taken to elderly and unwell people who were unable to attend the service.
The Chapel evening celebration, led by Pastor Wilcock was also well attended and followed by yet more food.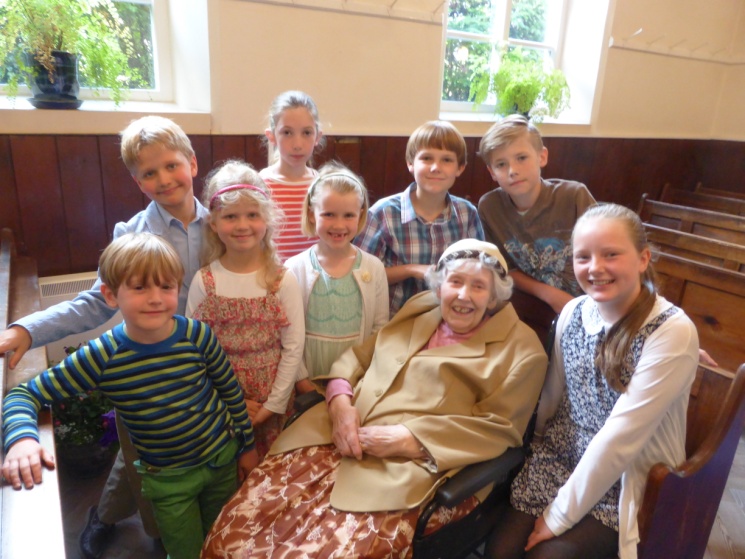 Thank you to everyone who came to celebrate this special day. We hope to see you again soon.