---
News and Events
Cheese and Wine Evening 2023
Souldern Village Hall on Friday 27 January.
The Souldern Horticultural Society cheese & wine evening made a welcome return to the village hall on Friday 27 January 2023 The event was a great success, enjoyed by all and raising a record sum which will be used to fund the popular annual flower & produce show.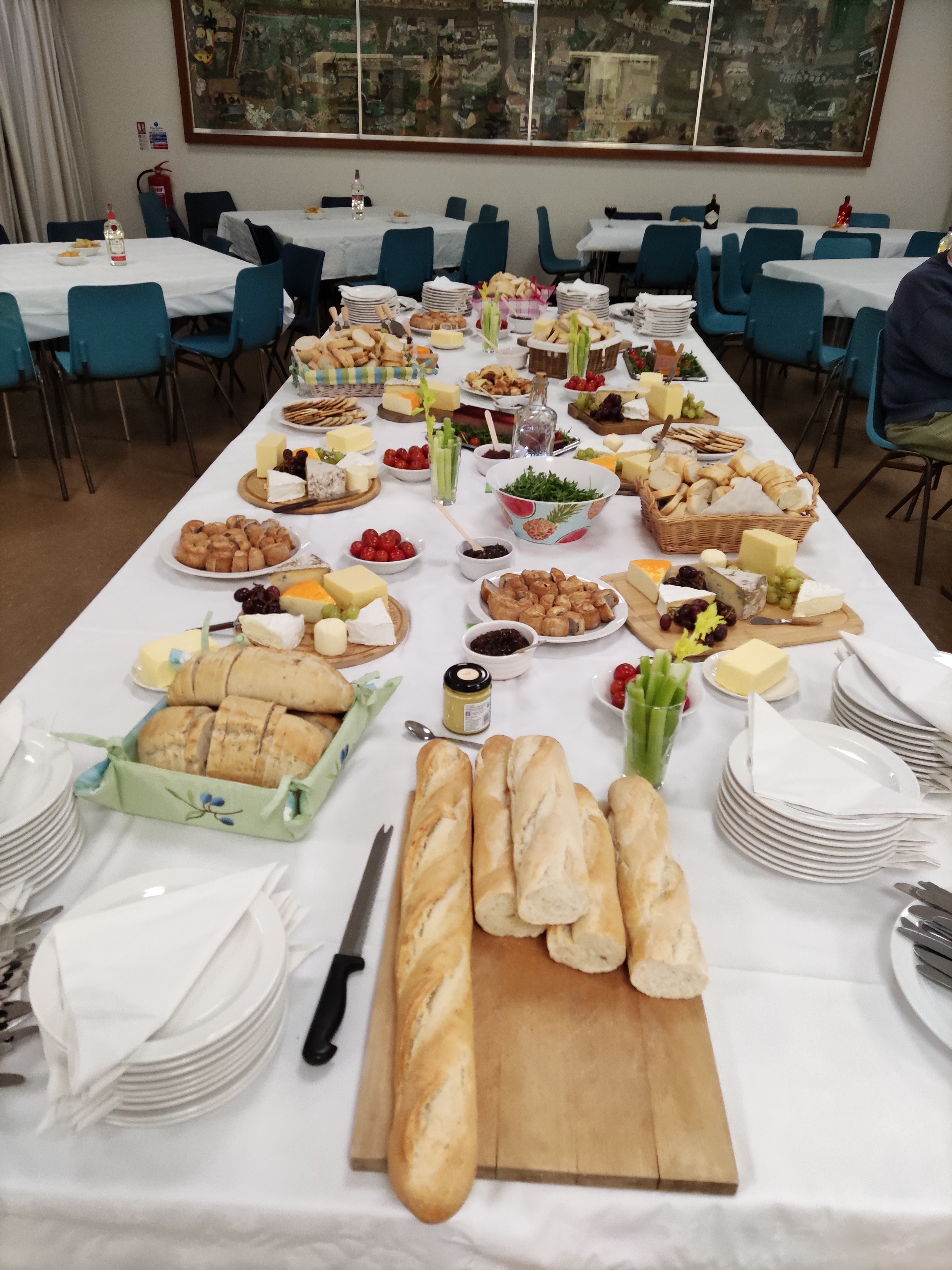 Tickets: £12 each
From:
Sue Medhurst at Dovetail
Bill Wright at Manor Bungalow
---
Sunflowers 2022
Reminder to plant for the annual sunflower competition
---
Cheese and Wine 2022
The Cheese and Wine Evening on 24th January was a great success. Thanks to all who assisted and attended.
2020 Calendar
It is with great regret that the Souldern Horticultural Society announces the cancellation of this year's annual flower & produce show.
SHS Chairperson Carol Gray said, 'We know how important this event is to the village and it's a great pity that we have to cancel at a time when local interest in gardening is so strong. However, having consulted with a range of people involved with the organisation of the show, we feel that it would be extremely unwise to proceed when Coronavirus still poses such a threat.
'Our aim now is to channel the enthusiasm for vegetable and flower growing into making our 2021 event a bumper show.'
The Royal Horticultural Society, to which the Souldern Horticultural Society is affiliated, has cancelled all its 2020 events.
Seed Order Discount Scheme
We have a discount scheme arranged with Suttons Seeds. For the latest update click here.