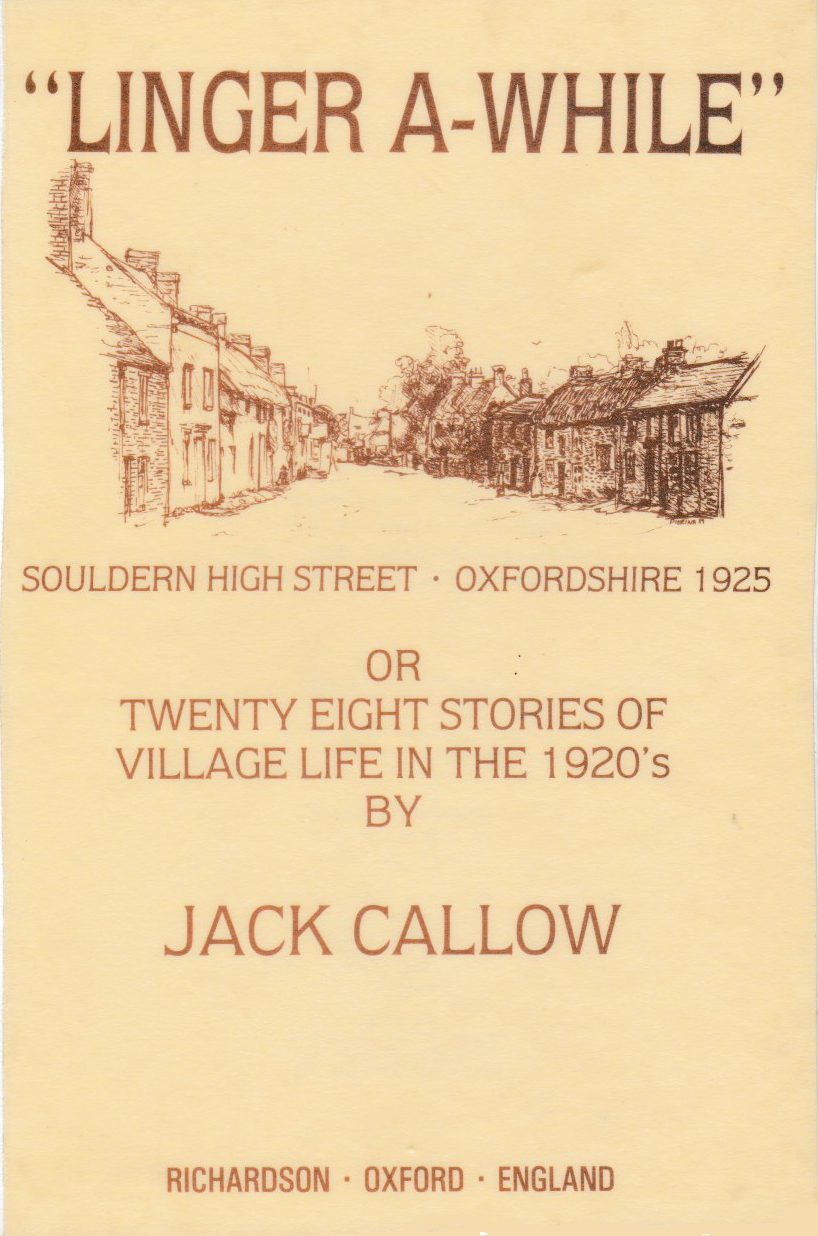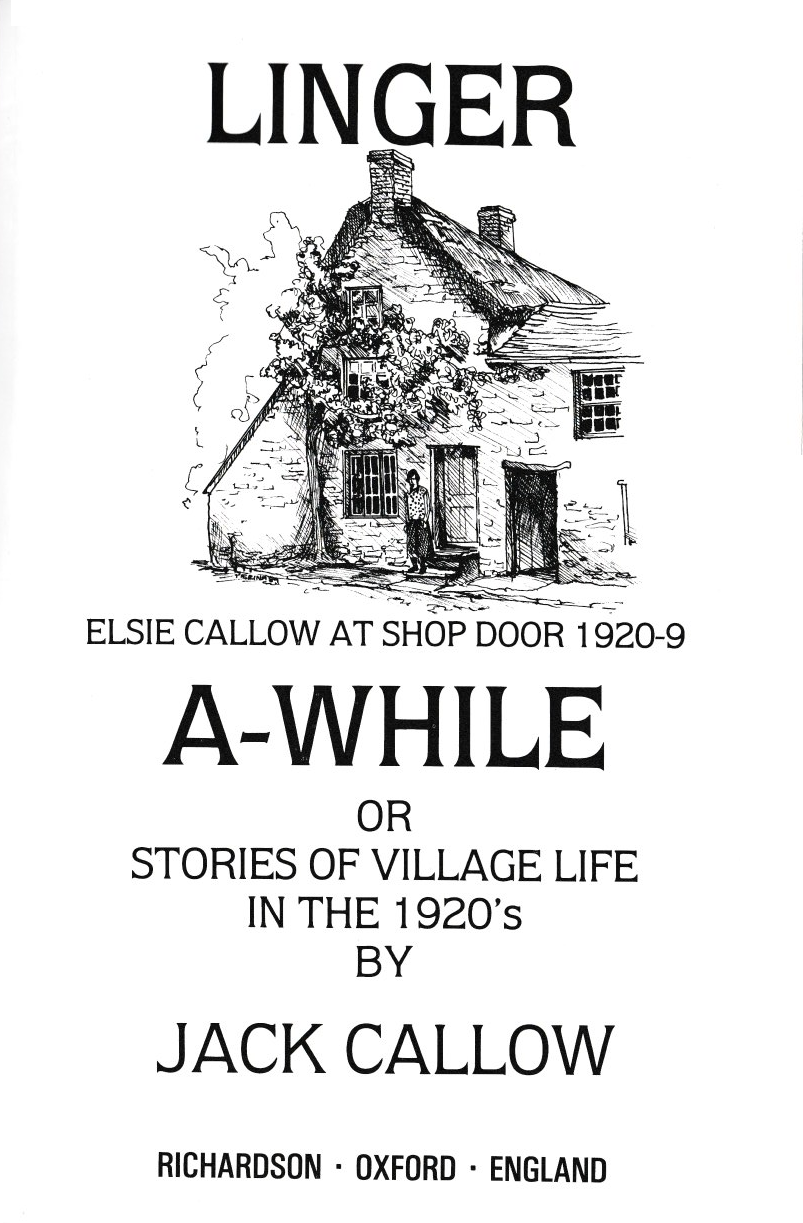 "LINGER A-WHILE"
OR TWENTY EIGHT STORIES OF VILLAGE LIFE IN THE 1920'S
BY
JACK CALLOW
---
Scanned from an original copy provided by Anne Callow, for this site, December 2015.
The book originated from a series of interviews recorded by Radio Oxford in 1982. The recordings of the radio interviews are available in the County Library.
Scanning and conversion to HTML by David Carlisle, using Google Docs OCR.
Edited and Corrected by Anne Callow, January–February 2016.
---
Copyright: Jack Callow © 1989
Book Design: James J. Hannon
Illustrations: Pip Matthews, Tackley
Drawings from the Original: Pierina, Tackley
ACKNOWLEDGEMENTS
I wish to record my gratitude to the people who helped me in the preparation of this book.
I dedicate this book to my wife and children
J. Callow. June 1989
Published by: J. RICHARDSON & Co. 50. MARSH LANE, MARSTON, OXFORD, ENGLAND
Printed by: PARCHMENT (Oxford) LIMITED PRINTWORKS, CRESCENT ROAD, COWLEY, OXFORD OX4 2PB