Rev. Lawrence Stephenson 1889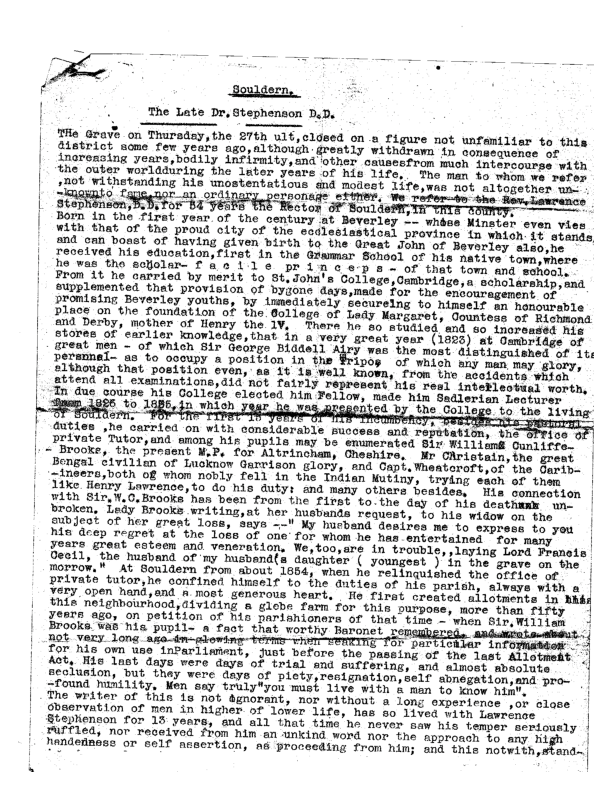 A visitor to the site, Pamela Lachance from Winnipeg Manitoba, Canada contributed this document.
The document was found in papers left by her grandmother. It is apparently the first page of (a transcript of?) a eulogy to Lawrence Stephenson who was Rector of Souldern between 1835 and 1876, and who died in 1889. The author of the document is not clear, although it is headed Souldern.
Pamela is related to Emma Rokeby who was also related to Stephenson.