Summer Event 2016

The Inaugural Souldern Wacky Races


June 25th 2016

Souldern Wacky Races will be held on 25th June 2016.
The rules have been designed to keep everyone happy and safe, so please keep within the spirit of the rules and the day. The course will start from the top of Manor House Back Lane and will run onto Wharf Lane.
Whilst we encourage teams to enter their own karts, 3 community karts will be made available for those who would like to have a go for a small fee.
Of course, there will be lots of other fun things to do, with a bouncy castle, music, food and drink stalls, kids kart races, a tug of war, face painting and a raffle with some great prizes.
All the proceeds go to local groups and charities.
If the weather is fine villagers will be encouraged to bring picnics to enjoy at the side of the track.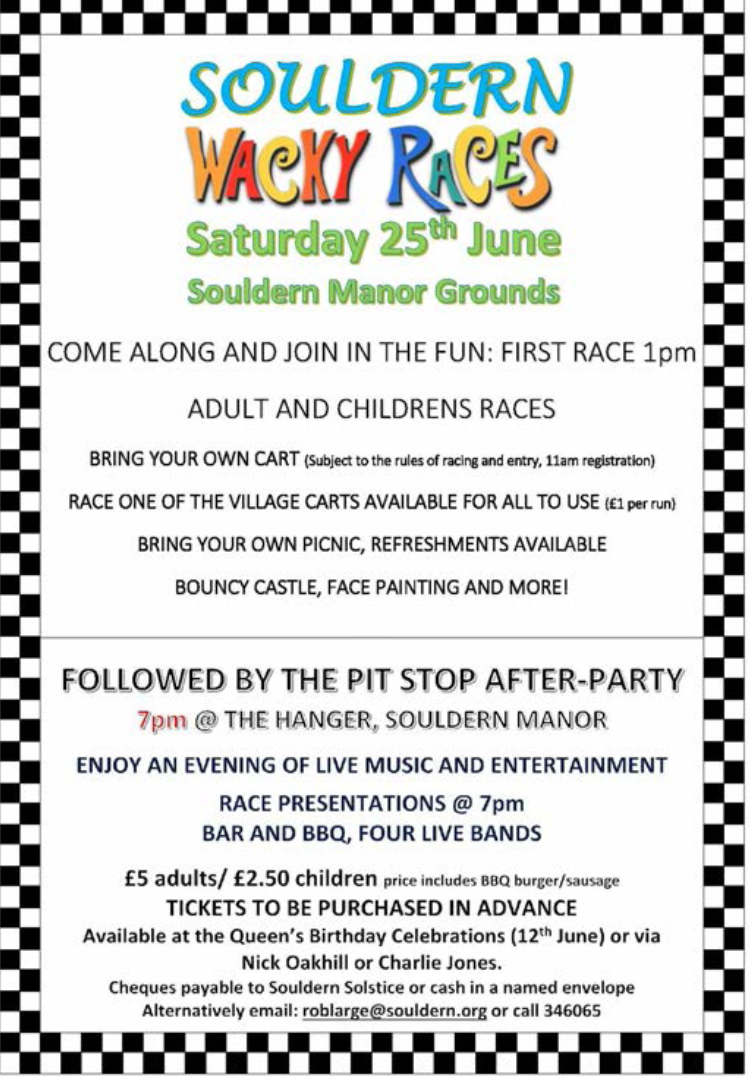 Details, Regulations and Entry Form (Updated 13th April 2016)

Please download the attached PDF file for Details, Regulations and Entry form.
Launch Event
Details of the Launch Event at the Village Hall at 7pm, Thursday 10th March.